Orchestre Abass - De Bassari Togo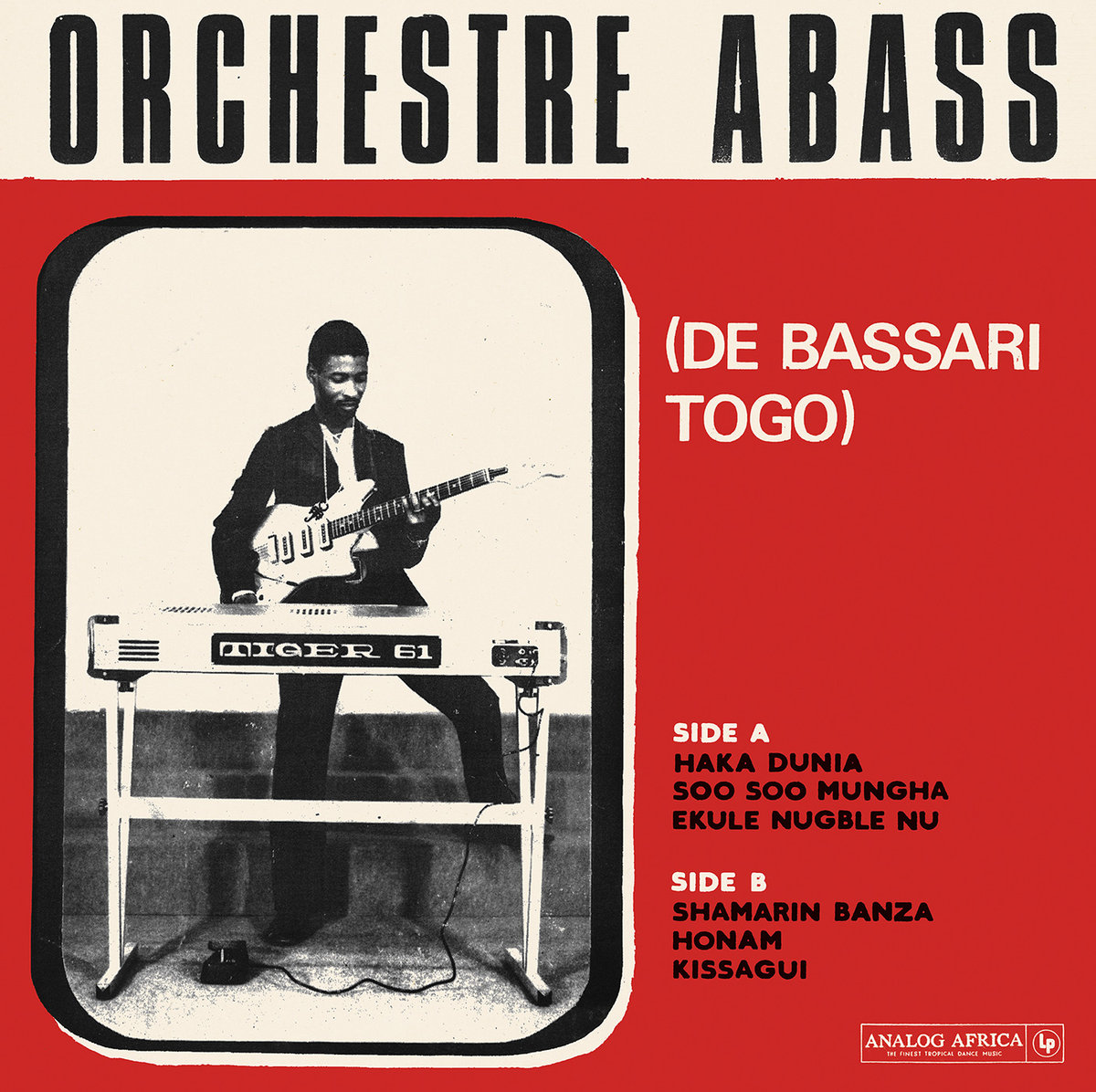 Orchestre Abass - De Bassari Togo
Artist:
Orchestre Abass
Title:
De Bassari Togo
Label:
Analog Africa
Cat.No.
AADE 010
Released:
2018
Style:
afrobeat, funk
Format:
LP (Gatefold)
Condition:
NEW
sold out
In 1972, Orchestre Abass released two incredible singles on Polydor. These records - featuring Samarin Banza, Haka Dunia and other afrofunk masterpieces - were powerful enough to knock any music head out, but it wasn't until the discovery of some unreleased material by the band that the seeds for this project were planted.

It all happened in 2008 in Ghana. I was going through some tapes that had previously been the property of PolyGram one of the major record companies based in west Africa. In the late 80s political instability and curfews had paralysed the music industry forcing Polygram to close their Ghanaian subsidiaries leaving all of their recordings behind. These recordings had been packed in boxes and left vegetating in an Accra warehouse for three decades until I came along. To my surprise all of the tapes looked unharmed and I was particularly relieved to hear that the Orchestre Abass tape was in an excellent state of condition. I began fiddling around with the idea of releasing an album of the band and that plan got an additional boost with le "coup de grace" which had landed in the form of an ultra rare tune called Honam discovered in Sotoboua, a small northern Togolese town in the middle of nowhere. That find completed this selection.

I had previously discovered some similar music in Northern Benin and in Nigeria and I started picturing an area that spread all the way from Northern Ghana to Northern Cameroon, an area I dubbed 'The Islamic funk belt' due to the fact that Super Borgou de Parakou, Napo De Mi Amor, Uppers International and Hamad Kalkaba just to name a few - all from that 'belt' - were groups made up of musicians with an Islamic background. This can be felt and heard in the music and particularly in the singing since many of the musicians had attended koranic schools and the languages used in the songs often had Arabic elements fused in - Orchestra Abass was one of them.

With their heavy, organ-led sound combining with the deftest of musical touches, these records were the work of a rhythmic powerhouse and we are honoured to be in a position to present the recordings of Togo´s funkiest Band.