Brown Sugar - I'm In Love With A Dreadlocks Brown Sugar And The Birth Of Lovers Rock 1977-80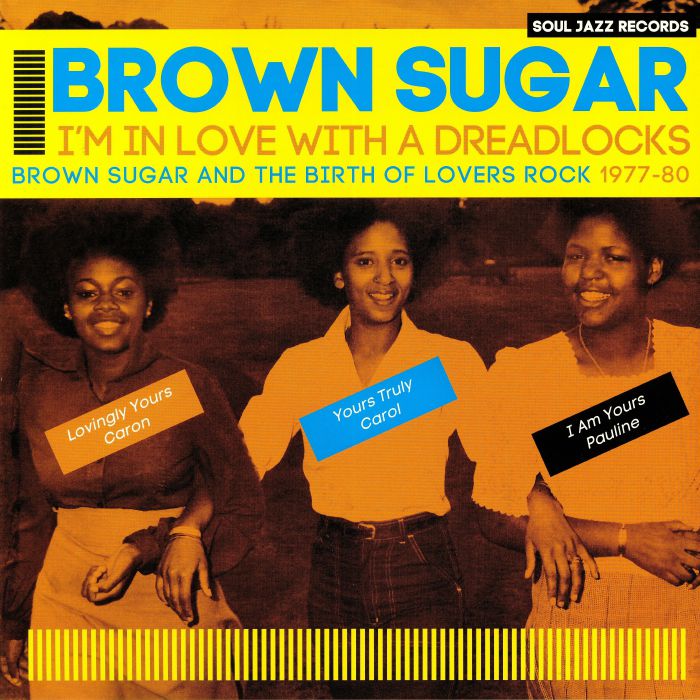 Brown Sugar - I'm In Love With A Dreadlocks Brown Sugar And The Birth Of Lovers Rock 1977-80
Artist:
Brown Sugar
Title:
I'm In Love With a Dreadlocks
Label:
Soul Jazz Records
Cat.No.
SJR LP420
Released:
2018
Style:
reggae, lovers rock
Format:
2xLP
Condition:
Near Mint
Soul Jazz Records release this first ever collection of the pioneering British reggae Lovers Rock group Brown Sugar including rare singles, dubs and extended mixes. The album comes with extensive sleevenotes and interviews with Dennis Bovell, Pauline Catlin, John Kpiaye and Winston Edwards (Studio 16).
Brown Sugar were formed by three young teenage girls - Pauline Catlin, Caron Wheeler and Carol Simms in South London in 1976. In the short period of time 1976-1980, the group - working with Dennis Bovell on the mixing desk and John Kpiaye ('Brownie T) in the studio - recorded barely a handful of singles on the new Lovers Rock label, a number of which went to the top of the UK reggae charts. But success stopped there and with no album release and no industry support the group broke up in the early 1980s.