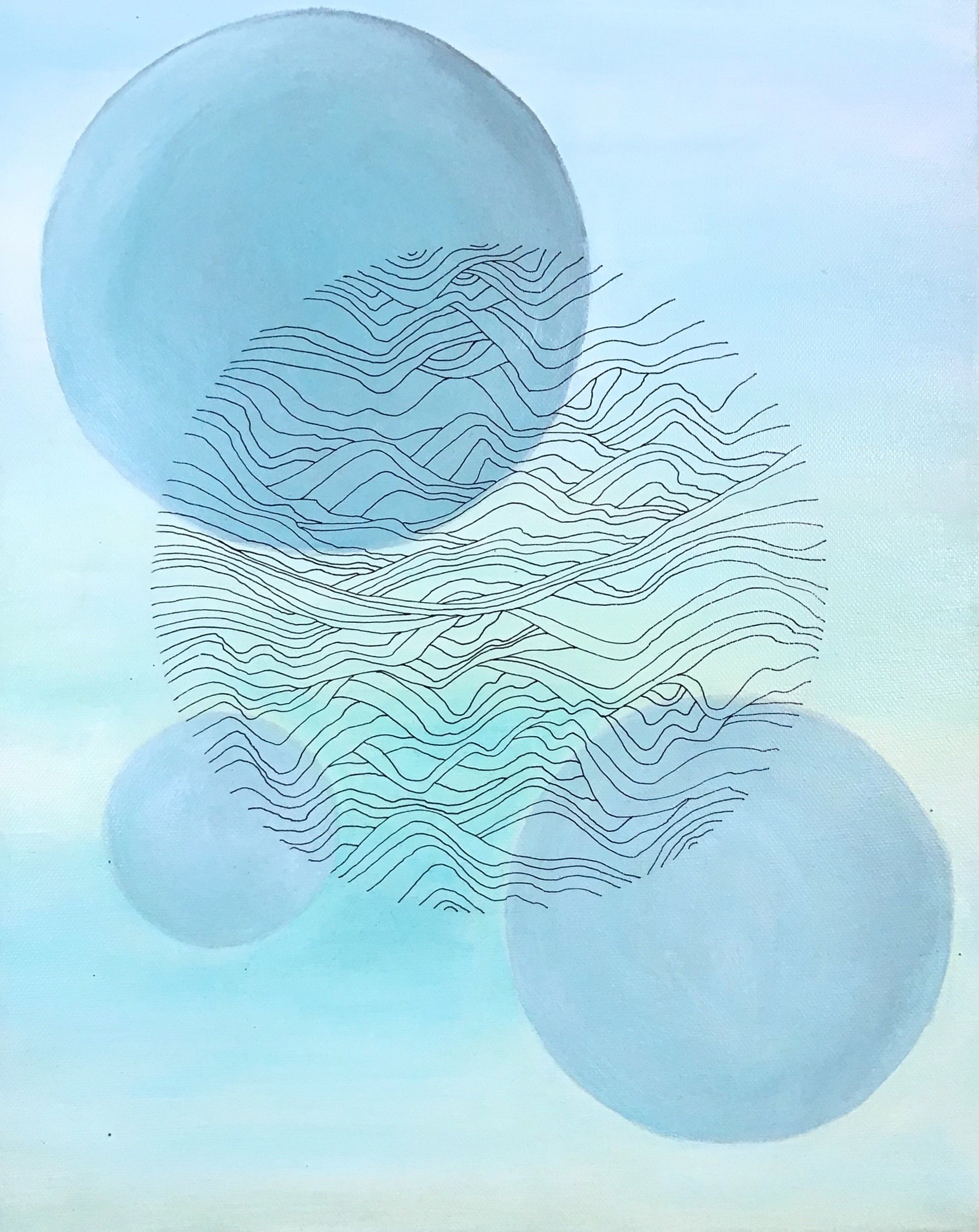 Phosphenes Quoise
Phosphenes are the moving visual sensations of stars, light, patterns, colors and spots we see
when we close or rub our eye and all the imaginary images that are hidden among these
shapes and lights.
The word phosphene comes from the Greek words phos (light) and phainein (to show).
...
Acrylic handpainted artwork on standard box canvas.
This is an original hand painted piece.
The painting is wrapped on thick high- quality stretcher bars, the sides of the artwork are
painted too so it's ready to hang up.
Stretched canvas paintings look beautiful with or without frames.
Size: (45x 35 x 2) cm